Our commitment to quality and service ensure our clients get what they want!
Our knowledge and experience make us the best choice for all of your beauty needs! Our environment is a relaxing space where you can feel comfortable to discuss hair care, styles or even just your day. We look forward to seeing you at our home very soon
OFFERING A WIDE VARIETY OF NATURAL HAIR STYLES
BRAIDING STYLES
Includes a deep cleaning shampoo, therapeutic head massage, and basic conditioner.


Basic Cornrows With Or Without Extensions
Sculptured Cornrows (braided design)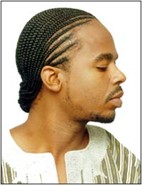 Cornrow Bush with ponytail
Small & Medium Box Braids
Short And Long Pixie Braids
Return to Top
Service Policy
To ensure prompt service appointments are always desirable but walk-ins are gladly accepted. If you need to cancel an appointment we appreciate at least 24 hours notice.

*Any no call no show appointments will require a deposit for next scheduled appointment time.


*Please call for pricing information as it varies depending on the service and your personal preferences as well as the type and length of your hair.